Without warning in pops my 2nd set of Wizard of Oz ornaments by Ashton Drake...(Yes, I'm in the dark about most of this..lol)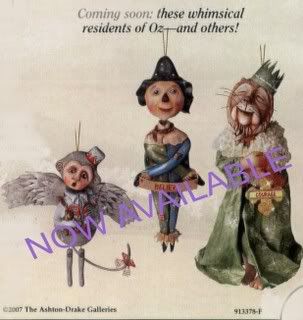 I hope you are signed up to receive all 12, if not, It's not too late. Just follow the link on the right side.
Yes, It's COMING.... Halloween in June, and I will finally have some things to offer. I hope you will stop by with your fuzzy slippers and enjoy our newest creations.
ENJOY NOW!