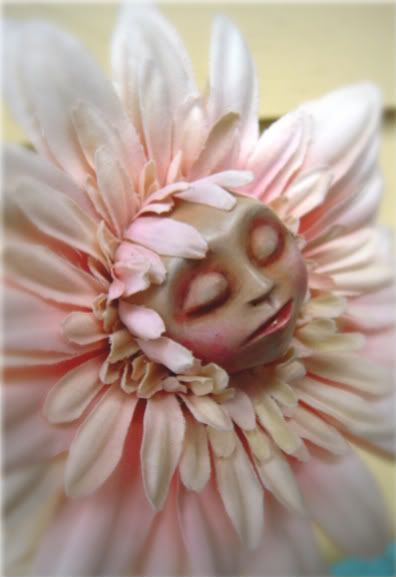 Please meet "Sherbet the Sleeping Gerber Daisy". I am just diggin' her colors and think she's a great herald to Spring. Adopt her now for $58.00.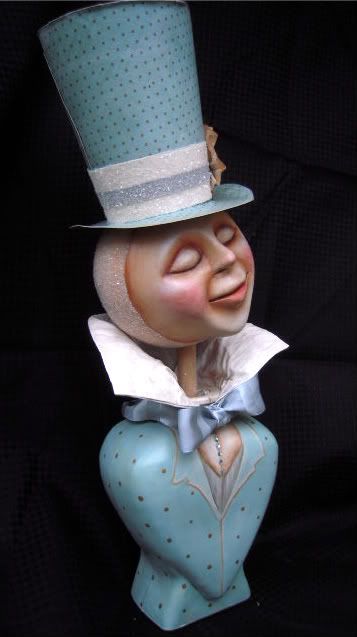 In addition to Sherbet, my very special SANDMAN has been listed for sale on a brand new site:
DOLL TOWN
!!! Grab the beverage of choice and take a gander.. You will love it!
Lots, and lots to do...... so must get HOPPING! Until next time, Keep your Wings High and Dry!