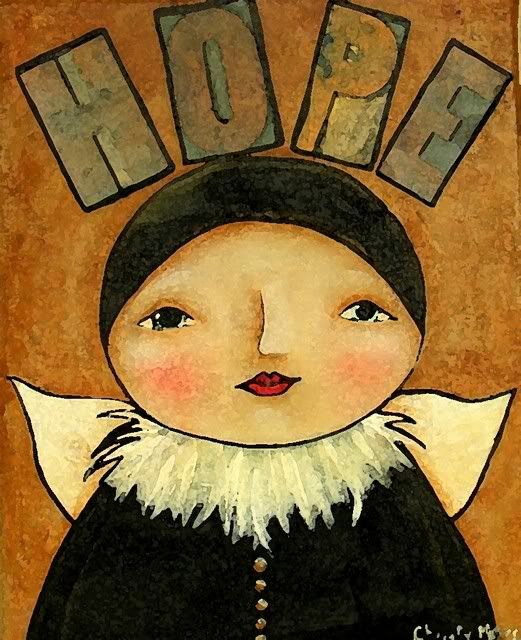 Without HOPE, the human spirit just dies...Living in the NW, we go without sun for periods of time, and it really takes its toll on me during Winter and Spring. This week I listened to some great videos and did some positive affirmation work, and that is exactly what I needed to lift the "gray" from my day.
I also tried something totally new and made an "Artist Reel" with many of my favorite Whimsies. I've had the music selected for quite some time, but finally sat still long enough, and made it happen. I am impatiently waiting for it to upload, and when it's done, I will shout it loud!
I have 2 EBAY auctions ending tomorrow night, so please come on by...
I will also be listing my HOPE painting and several Spring time Whimsie babies tomorrow. Until tomorrow...