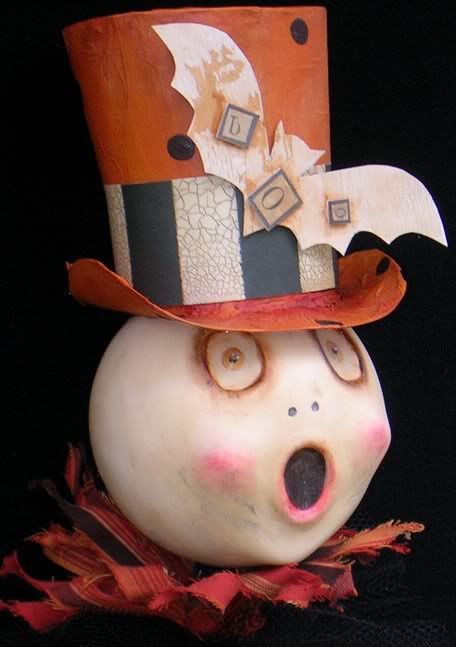 Oh Lordy! This is my first "tagging"... so be gentle... bwahahahaha. I am suppose to tell 7 interesting things about myself, so here goes:
1. I love Soft Serve Dairy Queen ice cream
2. I am attending ArtFest this October...classes: Sally Jean, Michael DeMeng, & Misty Mawn
3. Chocolate is not my favorite... I love Vanilla!
4. Cancun Mexico calls my name, almost daily
5. My couch is aubergine (purple)
6. I am a middle child.
7. Elf and I have been married 23 years this October, but we've been dating since he was 15 and I was 16. My dad drove us on our first date...lol
Now who shall I tag?
HophopJingleBoo
Mica/Garboodles
ShabbyCottage
EverydaysAHoliday
Misty Mawn
Nicol Sayre
Suzette Morgan
Vermont Harvest